UNOFFICIAL Windows98 Second Edition Service Pack 2.0 (Freeware)
Microsoft has never released a service pack for Windows98 SE. But I made a Service Pack for Windows98 SE users. It contains all Windows98 SE updates from Windows Update site and more.
It is a self-extracting and self-installing pack like Microsoft's update files. Thus, you cannot choice files individually. However, the pack installs only required fixes for your system. Uninstallation is possible from Add-Remove Programs. However, I don't recommend uninstallation of the pack, if you don't have any problem.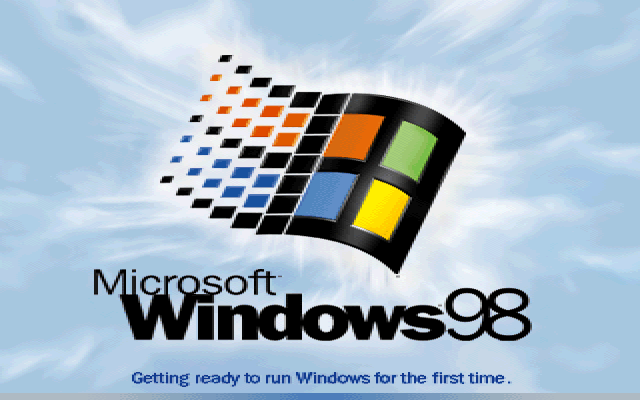 This is only for WINDOWS 98 SECOND EDITION ENGLISH. I highly recommend that you should backup your system before installing the pack. You must have at least 32 MB of RAM.
It contains only operating system updates. It does NOT contain Internet Explorer 6, DirectX 9, Media Player 9 and their updates.
Note_: All old version users should install this version without uninstalling old version. Features of 2.0: – 100+ hotfixes (Detailed list will be prepared soon).
Solves 512 MB of RAM problem.
Better Notepad: MetaPad 3.5 (Optional).
Optimized swap file usage (Optional).
Better WDM and USB support.
Adaptec ASPI 4.60.1021 drivers (Optional).
DCOM98 1.3.
OLE Automation Libraries 2.40.4522.
Microsoft Installer 2.0.
MDGx's HTML Help Update.
TweakUI (Optional).
Command Prompt Here (Optional).
New Animated Boot Logo (Optional).
Microsoft Layer for Unicode.
Visual Basic 5.0 SP2 runtime library.
Visual Basic 6.0 SP6 runtime library.
Visual C++ 6.0 SP6 runtime libraries.
Updates JET 3.5 files to JET 3.5 SP3.
Supports 98lite 4.7.
Windows 2000/ME desktop icons.
Windows 2000 color scheme (Optional).
Supports custom "Program Files" directory.
Shows attributes column in details view on the Windows Explorer.
Some tweaks(Optional).
Known Problems:
If you have Crystal Sound Card (CS423x), and have problem with the sound, you have to upgrade your drivers.
Download – Version 2.0: (16282624 Bytes / md5sum: 7fa22c79fb22f0ece527893f30e9ede4)